Top Laptop under RS- 30,000
Laptops are getting popular day by day due to its portability, you can carry it any where you want and all you have to do is to hit the power button and its all done. But for that technology you have to spend some thing out of your pocket that is money, money matters. For that reason I have selected some of the best laptops in this tight budget under RS 30,000.
So lets quickly jump inside this list of top laptop under 30,000.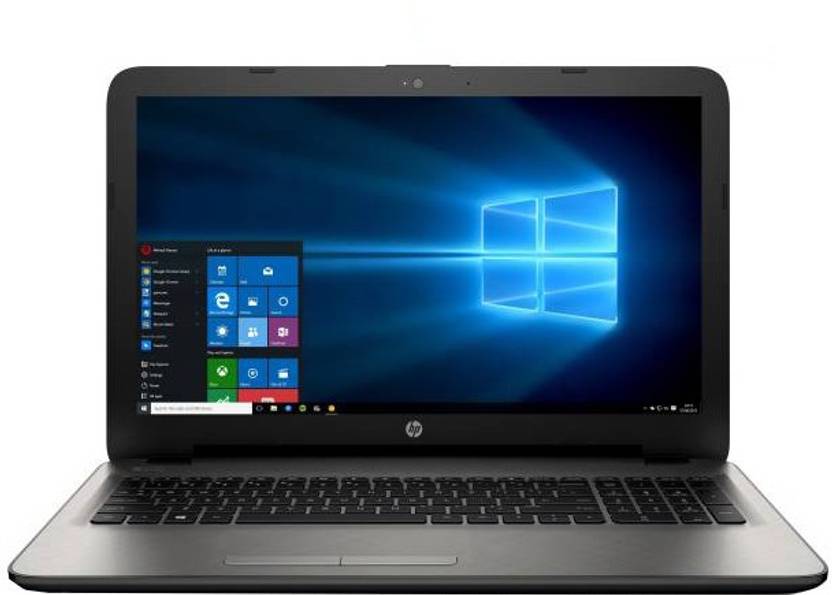 1.HP APU Quad Core A8 - (4 GB/1 TB HDD/Windows 10 Home) Z1D89PA 15-bg002AU Notebook (15.6 inch, Turbo SIlver, 2.19 kg)
Description
According to my research this is the number one laptop in this price range ie; 26,000. This laptop comes with a pre loaded windows 10 (HOME)
whose market price is RS- 8000. It has a 4 GB ram which you can later expand it to 8 GB. It also comes with a 1TB hard disk followed with a an AMD APU Quad Core A8 processor, which is slightly equivalent to Intel I3 4 Gen. Talking about the gaming part, It is best for entry level Gamers I personally tested "No Mans Sky" worked well in medium graphics, There was a little bit heating issues but it worked well. So a laptop with the best configuration in 26000 is the best deal in itself.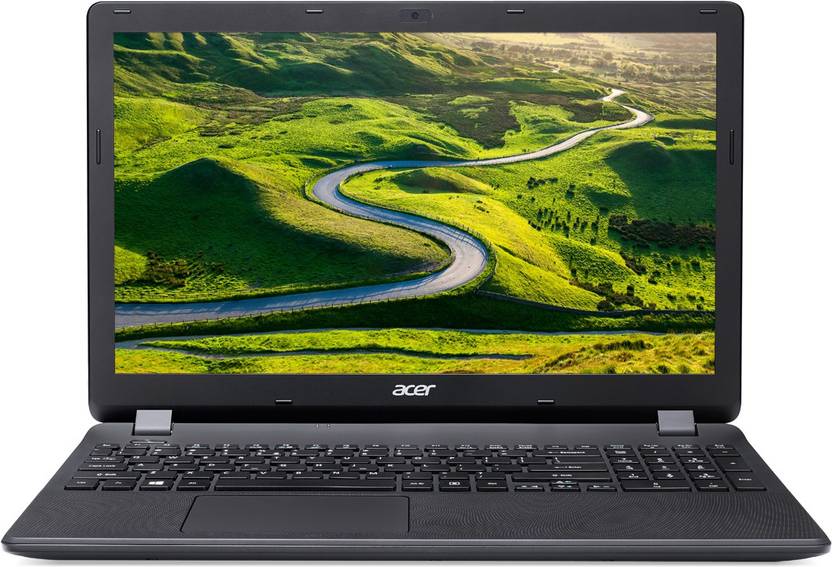 2. Acer Aspire ES Core i5 - (4 GB/1 TB HDD/Linux) NX.GCESI.022 ES1-571-558Z Notebook (15.6 inch, Diamond Black, 2.5 kg)
Description
Here comes the second one another top notch laptop Acer Asprie series, it comes with Intel I5 processor with 4 GB of ram which you can expand later to 8 GB followed by 1TB Hard Disk which give you a freedom to store as many file you want. But the big drawback is that it comes with a preloaded Linux OS, which you can get online for absolutely free, but if you are not a windows fan or if you don't want windows for your work then it is the best laptop in this budget. The official price is RS 30,990 but flipkart is known for its offers wait for some time or keep an eye on the price tag regularly, One of my friend got this laptop for RS 29,930.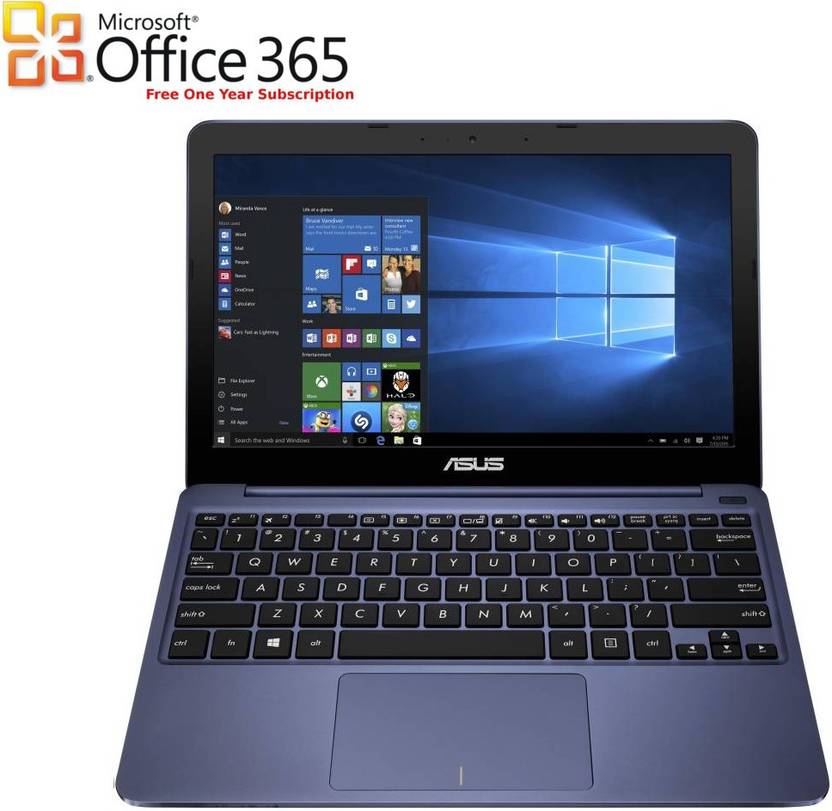 3.Asus EeeBook Atom - (2 GB/32 GB EMMC Storage/Windows 10 Home) 90NL0072-M00610 E200HA-FD0004TS Netbook (11.6 inch, Dark Blue, 0.98 kg)
Description
This laptop is best if you want a laptop which should be easy to carry this laptop is 0.98 KG only. accompanied with 2 GB ram, but not expandable. It comes with windows 10 Home and Microsoft Office 365 one year subscription for free. It is an 11.6 inch laptop with a slim and attractive design. But the important thing to notice is that is has only 32 GB of internal storage but no need to worry the laptop is priced RS 14990 which is quite less but if you can manage to buy an external Hard Disk of 1TB all your problem will be solved. This Laptop is built for normal office user and for lite work. A laptop with such a configuration under RS 15000 would be the best deal. This laptop can give you 13 hours of battery backup along with an HDMI port which can help you to express your presentation perfectly, most of the laptop in this price range do not have this vital part that is , an HDMI port. In my opinion this is the best laptop to buy if you don't want to do heavy task on your laptop.
External Hard Disk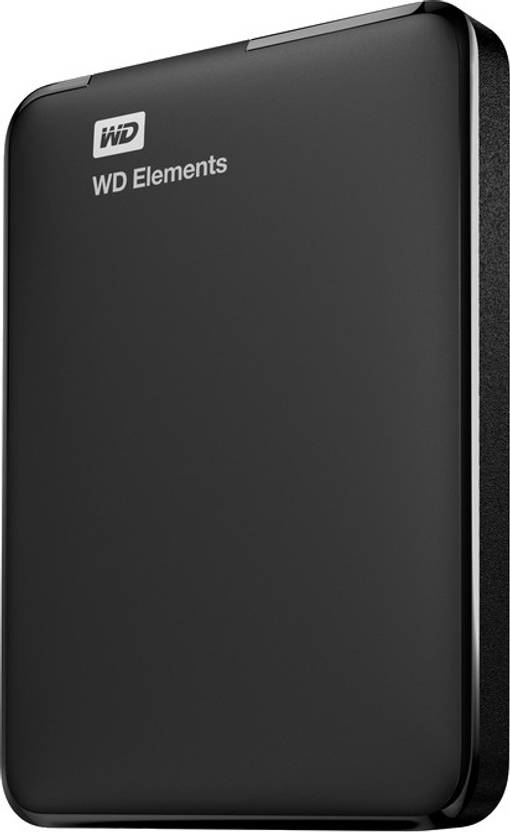 WD Elements 2.5 inch 1 TB External Hard Drive (Black)
Description
Capacity This hard drive has a storage capacity of 1 TB that's sufficient for storing your college graduation day pictures, some of your favourite videos, movies and other personal files.
This hard drive lets you schedule an automatic backup of all the files and folders on your laptop. The USB 3.0 port delivers high-speed data transfer to and from the external drive. You can also charge this device while transferring files through the USB interface.
This hard drive is sleek, compact and portable, so you can carry it with you wherever you go. It supports Windows and Mac operating systems.
Best companion of ASUS EeeBook.
Hope you like the content feel free to hit a comment down there.